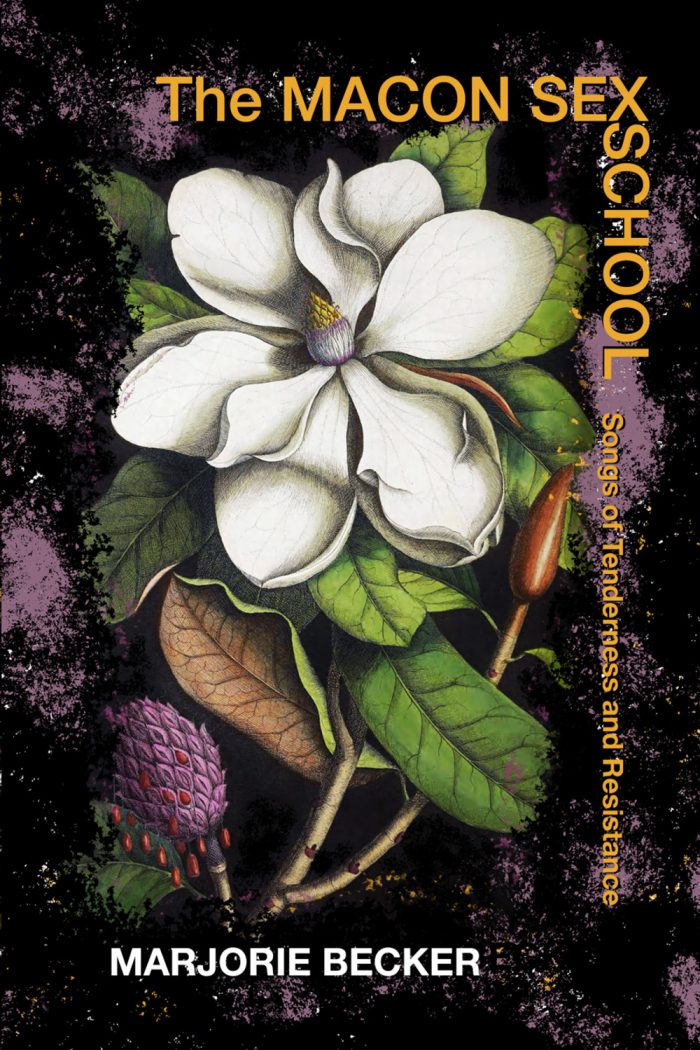 Marjorie Becker
Your Chapbook or Book Title, Press, Where available for sale.
The Macon Sex School: Poems of Tenderness and Resistance
Tebot Bach, available SPD, Amazon, or from mbecker@usc.edu
What inspired you to write this Chapbook/Book? What else should we know about it? Or just add the Blurb.
"The Macon Sex School is a collection of incantatory prayers of deliverance that believe in the communion of shared bodies. Each poem becomes its own dance, pusling with potential and possibility, with the chance to be made new again. The women of Marjorie Becker's The Macon Sex School don't simply hold the map to a new world, they are the map." (David St. John.)
What was your journey to publication like?
Any upcoming Chapbook/Book releases? Upcoming poems in magazines?
Book release next Friday, another reading in early June; and I have read portions of the book at two other readings.
Your Website and Social Media Links.
Marjoriebecker.com
Any poets or books that inspired your writing?
Adrienne Rich, Octavio Paz, Lorca, David St. John, Dorothy Barresi, Marsha de la O, Holaday Mason
Who are you currently reading?
I am a university professor whose job is to research, teach, write about the Mexican poor; I read constantly-fiction, history, poetry, including the poems of my fellow poets in my two poetry communities.
Pay it Forward – Promote your favorite Charity, tell us why you love it, add a link.
Mazon.  I love this charity because feeding the hungry is my life-long cause, and practice.
Past Interviews
April 1 – Alison Stone
April 2 – Jessica Barksdale Inclan
April 3 – Maureen Sherbondy
April 4 – William Rector
April 5 – Carolyn Martin
April 6 – Lucy Griffith
April 7 – Better Than Starbucks