Constance Brewer – Editor
Constance Brewer likes Tuxedo cats, Whiteline woodcuts, and Welsh Corgis most of all.  She reads widely on things like fantasy, mythology, science, and crafts. Her poetry can be found in Door is a Jar, Anti-Heroin Chic, Sheila-Na-Gig, Montana Mouthful, Rappahannock Review, Harpur Palate, Crafty Poet II: A Portable Workshop, The Nassau Review, and the New Poets of the American West Anthology among other places. She is the author of the book, Piccola Poesie: A Nibble of 100 Short Form Poems. Constance has an MFA from the University of Buffalo (NY), and is the recipient of a Wyoming Arts Council Fellowship Grant in poetry. A former US Army officer with the Corps of Engineers, she misses blowing things up for her country. You can find out more on her website, Life on the Periphery.
Her poetic influences include poets Dorianne Laux, Tracy K. Smith, W.S. Merwin, Nick Lantz, Carl Dennis, Rudy Francisco, Ocean Vuong, Naomi Shihab Nye, Marie Howe, and Charles Wright. Constance is a fan of free verse but does enjoy a well-rhymed form poem. As an editor, she prefers attention to detail and poetic craft. Poems that resonate, offer a new look on a common theme and show awareness of language will always get her attention. She loves poems that incorporate science and cosmology—both physical and religious. Don't forget to nail that ending!
Elya Braden – Assistant Editor
Elya Braden was born a poet, singer/actor and artist, but took an eighteen-year hiatus from her creative life so she could play "Let's Make A Deal" as a business lawyer and entrepreneur. She is now a writer and mixed-media artist living with her husband, the brilliant short story writer and artist, Jon Pearson, and their cat, CoCo, in Channel Islands Harbor, near Ventura, CA. Her work has been published in Calyx, Panoplyzine, Prometheus Dreaming, Rattle Poets Respond, Sheila-Na-Gig Online, The Coachella Review and elsewhere. Her poems have been nominated for a Pushcart Prize and have received several Best of the Net nominations. Her chapbook, Open The Fist, was released in 2020 by Finishing Line Press. You can find her online at www.elyabraden.com.
When she's not writing poems or to-do lists or pasting collages, Elya is usually reading: poems, politics, business news, or the Sunday funnies, or listening to literary fiction or personal development books on her Libby app. Her poetic influences and favorite poets include Ellen Bass, Eduardo Corral, Natalie Diaz, Mark Doty, Ada Limón, Adrienne Rich, Rumi, Rilke and Dean Young. She is drawn to poems that illuminate the ordinary, open windows to new worlds or excavate the past for emotional/psychological revelations, with vivid images and concise language.
Betsy Mars – Assistant Editor
Betsy Mars works as a substitute teacher but her real dedication is to poetry. Her work has been published in journals such as Sheila-Na-Gig, One Art, Sky Island, and MacQueen's Quinterly. In 2019 she founded Kingly Street Press. She received nominations for the Pushcart Prize and for the Best of the Net in 2021. Betsy is involved in several artistic collaborations and is increasingly experimenting with photography. Her photos have appeared in Praxis, Spank the Carp, Redheaded Stepchild, and as the prompt for the Rattle Ekphrastic Challenge in March 2019. She wrote the collection Alinea, (Picture Show Press) and co-authored In the Muddle of the Night (Arroyo Seco Press) with Alan Walowitz.
Her taste in poetry is eclectic, running the gamut from Lewis Carroll to Emily Dickinson, e.e. cummings, John Donne, Kwame Dawes, Jane Kenyon, Ada Limón, Ilya Kaminsky, and beyond. The absurd and the profound (separately and together) please her. Though she appreciates a good, depressing poem as much as the next person, she also longs to be amused and uplifted.
Past Staff Members:
Hanna Pachman, Assistant Editor
Joshua A. Colwell, Assistant Editor, Social Media Manager
Kathleen Cassen Mickelson, 2015-2020 – Co-Founder and Editor
FOUNDING EDITORS: 
Constance Brewer and Kathleen Cassen Mickelson
Current Feline Editors:
Lorenzo the Tuxedo cat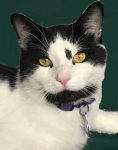 Harper the Pyrenees Peluche cat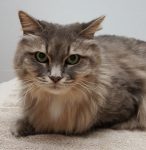 Train the Ginger cat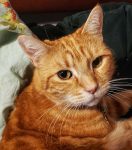 Thorpe the Ginger cat
Retired Founding Canine Editors:
Max & Merlin, the Pembroke Welsh Corgis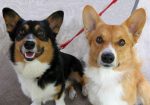 Ruby the Irish terrier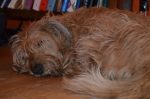 and Truffles the mini doxie
Check Gyroscope Review Guidelines
Submit!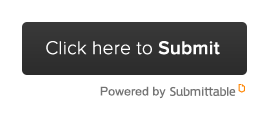 © 2024 Gyroscope Review All Rights Reserved