Constance Brewer – Editor
Constance Brewer likes Tuxedo cats, Whiteline woodcuts, and Welsh Corgis most of all.  She reads widely on things like fantasy, mythology, science, and crafts. Her poetry can be found in Door is a Jar, Anti-Heroin Chic, Sheila-Na-Gig, Montana Mouthful, Rappahannock Review, Harpur Palate, Crafty Poet II: A Portable Workshop, Blood, Water, Wind, and Stone: An Anthology of Wyoming Writers, The Nassau Review, and the New Poets of the American West Anthology among other places. She is the author of the book, Piccola Poesie: A Nibble of 100 Short Form Poems. Constance has an MFA from the University of Buffalo (NY), is the winner of a Wyoming Arts Council Fellowship Grant in poetry. A former US Army officer with the Corps of Engineers, she misses blowing things up for her country. You can find out more on her website, Life on the Periphery.
Her poetic influences and current favorites include Louise Glück, Tracy K. Smith, Dorianne Laux, Nick Lantz, Carl Dennis, W.S. Merwin, Rudy Francisco, Rachel Wiley, Naomi Shihab Nye, Marie Howe, and Charles Wright. Constance is a fan of free verse but does enjoy a well-rhymed form poem. As an editor, she prefers attention to detail and poetic craft. Poems that resonate, offer a new look on a common theme and show awareness of language will always get her attention. She loves poems that incorporate science and cosmology—both physical and religious. Don't forget to nail that ending!
Elya Braden – Assistant Editor
Elya Braden was born a poet, singer/actor and artist, but took an eighteen-year hiatus from her creative life so she could play "Let's Make A Deal" as a business lawyer and entrepreneur. She is now a writer and mixed-media artist living with her husband, the brilliant short story writer and artist, Jon Pearson, and their cat, CoCo, in Channel Islands Harbor, near Ventura, CA. Her work has been published in Calyx, Panoplyzine, Prometheus Dreaming, Rattle Poets Respond, Sheila-Na-Gig Online, The Coachella Review and elsewhere. Her poems have been nominated for a Pushcart Prize and have received several Best of the Net nominations. Her chapbook, Open The Fist, was released in 2020 by Finishing Line Press. You can find her online at www.elyabraden.com.
When she's not writing poems or to-do lists or pasting collages, Elya is usually reading: poems, politics, business news, or the Sunday funnies, or listening to literary fiction or personal development books on her Libby app. Her poetic influences and favorite poets include Ellen Bass, Eduardo Corral, Natalie Diaz, Mark Doty, Ada Limón, Adrienne Rich, Rumi, Rilke and Dean Young. She is drawn to poems that illuminate the ordinary, open windows to new worlds or excavate the past for emotional/psychological revelations, with vivid images and concise language.
Hanna Pachman – Assistant Editor
Hanna Pachman is a Senior Research Coordinator at Variety Business Intelligence by day and a poet and filmmaker by night. Her poems appear in or are forthcoming in "Linden Avenue Literary Journal", "Anti-Heroin Chic", "The Collidescope", "Fourth & Sycamore", "Oddball Magazine", and "Aberration Labyrinth". Originally from Connecticut, she received a BA in Theatre and an English Minor from Chapman University. Find her online at www.hannapatricepachman.com
When she's not rendering her flaws into stanzas or making films, she can be seen focusing on her breath, listening to new music, and improvising songs. Hanna produces and hosts a monthly poetry event, "Beatnik Cafe" in Los Angeles. Her favorite poets include Emily Dickinson, Mary Oliver, Nikki Giovanni, Rumi, Patricia Spears Jones, Yrsa Daley-Ward, and Anne Sexton. Her favorite singers include Jamila Woods, Father John Misty, Fiona Apple, Mitski, and Angel Olsen. She most enjoys poems that have strong imagery, take linguistic risks, and spill out uncomfortable truths about technology, diseases, and objectification.
Past Staff Members
Kathleen Cassen Mickelson, 2015-2020 – Co-Founder and Editor
Joshua A. Colwell, 2018-2019 – Assistant Editor, Social Media Manager
FOUNDING EDITORS: 
Constance Brewer and Kathleen Cassen Mickelson
Assisting founding canine editors:
Max the Pembroke Welsh Corgi, Merlin the Pembroke Welsh Corgi, Ruby the Irish terrier, and Truffles the mini doxie. The latest addition to the animal editor family is feline Lorenzo, the tuxedo cat.
Submit!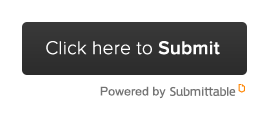 © 2024 Gyroscope Review All Rights Reserved