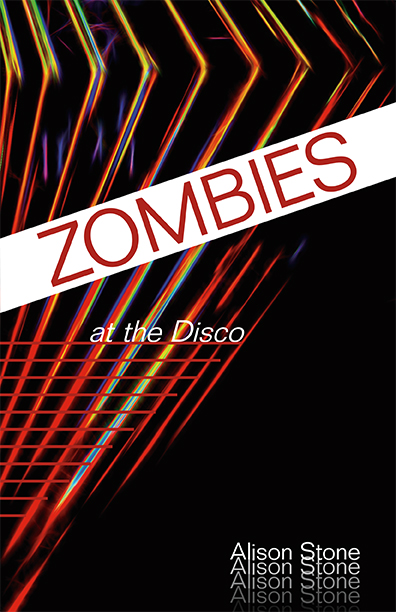 Alison Stone
Your Chapbook or Book Title, Press, Where available for sale.
Zombies at the Disco by Alison Stone, Jacar Press
What inspired you to write this Chapbook/Book? What else should we know about it? Or just add the Blurb.
This is a book of contemporary ghazals, staying true to the form while broadening the subject matter to include all aspects of contemporary life.
What was your journey to publication like?
Easy. Jacar is a wonderful press to deal with. They did my fifth book, Dazzle, as well.
Any upcoming Chapbook/Book releases? Upcoming poems in magazines?
I'm in a bunch of forthcoming anthologies – on Music, Toxic Masculinity, Touch in the time of Covid.
Your Website and Social Media Links.
YouTube—Alison Stone Poetry
www.stonepoetry.org
Any poets or books that inspired your writing?
Rilke, Gluth, Plath, punk rock
Who are you currently reading?
British poets from the latest Forward anthology.
Pay it Forward – Promote your favorite Charity, tell us why you love it, add a link.
Farm Sanctuary, because most of the money goes to the animals and they help less-"cute" animals.
The Spring 2021 Issue is now available!
Please visit Print and Kindle Issues Available Through Amazon to purchase paperback or Kindle versions.