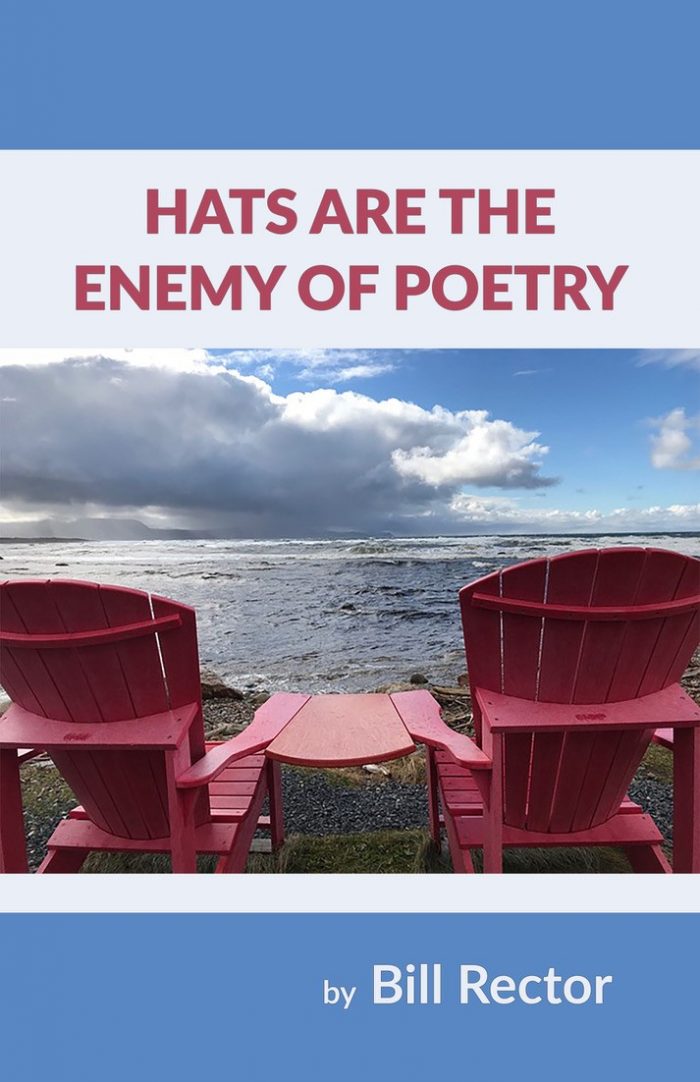 William Rector
Your Chapbook or Book Title, Press, Where available for sale.
Hats Are The Enemy of Poetry. Finishing Line Press. Available at their site.
What inspired you to write this Chapbook/Book? What else should we know about it? Or just add the Blurb.
I love the poetry of Russell Edson. The title poem derives from his maxim, "Words are the enemy of poetry."
What was your journey to publication like?
Like returning to earth from outer space. I almost burned up.
Any upcoming Chapbook/Book releases? Upcoming poems in magazines?
I've had five other chapbooks published, but no news forthcoming yet. No poems in press at the moment.
Your Website and Social Media Links.
Sorry; I have neither.
Any poets or books that inspired your writing?
As mentioned, Russell Edson. I also revere Zgibniew Herbert and his alter ego, Mr. Cogito.
Who are you currently reading?
A Cast Iron Aeroplane That Can Actually Fly. A prose poetry collection, with author comments, edited by Peter Johnson.
Pay it Forward – Promote your favorite Charity, tell us why you love it, add a link.
https://www.crisiscenterbham.org/ It's run in part by Dale Wisely, of White Knuckle Press, whom I admire.
Past Interviews
April 1 – Alison Stone
April 2 – Jessica Barksdale Inclan
April 3 – Maureen Sherbondy
The Spring 2021 Issue is now Available!
Please visit Print and Kindle Issues Available Through Amazon to purchase paperback or Kindle versions.