Origin Story v_2
    by Jess Parker 


    It was She that brought the first He
                    and the many after. Man enveloped
                                    by woman (contained by) and set
                                    loose when ready.
 
                                   Otherwise, where would the 'w' sneak
                                   through with its many elbows— or the 'o'
                                                   an ancient infinity symbol, turning,
                                                   starting itself over. A portal where one
                                                   might jump to other worlds for eternity.
 
                                                                  The 's' in She with its many curves,
                                                                  blinding, is a path that, though winding,
                                                                  will get him there. He may enter but first
                                                                  must pass through her and be delivered.
 
                                                 Forget a rib, it was a womb that started this!
                                                As if abbreviated, foreshadowing the first 'm'.
 
                                Where he slept, fed, and woke up glistening
                 which also brings us to listening but that's a
    story to follow how we got from her to him. 

Origin Stories – Origin Story v_2
This poem germinated for decades. As a child listening to sermons in church, I often imagined re-writing them. Later, as an adult, this poem became my rewriting of the biblical origin story in a way that matched my intuition. I imagined the traditional origin story as a Word document that I could open on my laptop, edit, rename, and save. Partway through writing the poem, it became a linguistic exercise. I wanted to break the most basic language down to the letter to prove that all life originates from women.
BIO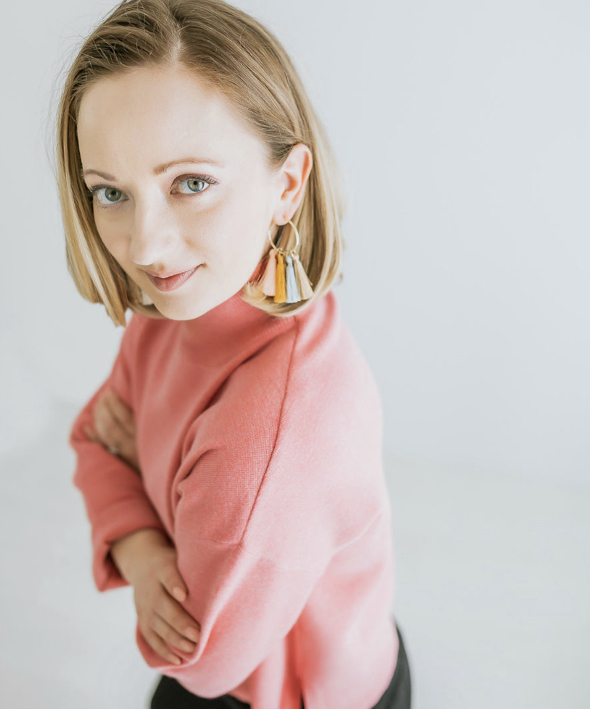 Jess L Parker is a poet and strategist from the Upper Peninsula of Michigan. Jess lives in Fitchburg, WI with her husband and two-year-old son. Her debut poetry collection, Star Things, won the 2020 Dynamo Verlag Book Prize. Jess' poems have appeared in Bramble, Kosmos Quarterly, Blue Heron Review, and elsewhere. Jess holds a B.A. of English and Spanish from Northern Michigan University, an M.A. of Spanish Literature from UW-Madison, and an MBA.
Links:
instagram and twitter: @jessleapoetry
Previous Origin Stories
April 1 – Wanda Praisner
April 2 – Howard Lieberman
April 3 – L. Shapley Bassen
April 4 – Sharon Scholl
April 5 – Stellasue Lee
April 6 – Jeanne DeLarm
April 7 – Virginia Smith
April 8 – Patricia Ware
April 9 – Mary Makofske
April 10 – Ann Wallace
April 11 – Jessica Purdy
April 12 – Lakshman Bulusu
April 13 – Kim Malinowski
April 14 – Anita Pulier
April 15 – Martha Bordwell
April 16 – Anastasia Walker
April 17 – Annette Sisson
April 18 – Shaheen Dil
April 19 – Claudia Reder
April 20 – Cathy Thwing
April 21 – Sarah Snyder
April 22 – Susan Barry-Schultz
April 23 – Laurie Kuntz
April 24 – Maryann Hurtt
April 25 – Yvonne Zipter
Previous NPM celebrations from Gyroscope Review
Let the Poet Speak! 2022
Promopalooza 2021
Poet of the Day 2020
Poets Read 2019
National Poetry Month Interview Series 2018
Book Links Party 2017
Other Links