Each day in April, in honor of National Poetry Month and our third anniversary issue (find out how to get a copy HERE), we are running an interview with a poet who has been published in Gyroscope Review. Read on.
National Poetry Month Interview Series: Interview with Poet Toti O'Brien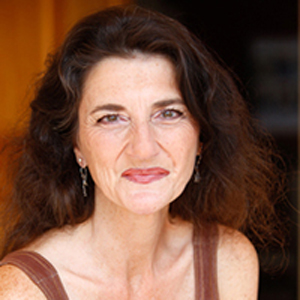 How will you celebrate National Poetry Month? I pick a couple of readings in town (or out of town) where poets I love are delivering, and try to bring friends for the ride.
Pen, pencil or computer first? Pen or pencil, on scrap paper and without reading glasses.
Who/what are your influences? 'Who' is a zillion. First names coming to mind: J.L. Borges and Fernando Pessoa. 'What' is displacement. Switching languages many times in one lifetime. Loss of language creates a thirst for poetry.
What topic is the hardest for you to write about and why? Any topic becomes instantaneously hard if I "have to" or "decide to" write about it. Otherwise, any topic can tricks its way in. As long as they (the topics) can say they freely chose themselves.
What was the worst writing idea you ever had? It didn't happen yet. I am trustfully waiting.
What authors do you love right now? Oh so many. I have recently liked the poetry of John Gallaher, the stories of Alice Munro, the novels of Herta Muller.
What is the most important role of poets in 2018? Keep writing as if nothing had happened.
Where do you go when you need to recharge? Home is a great recharger. Nature is a superpower. Dancing and playing music with other people, anywhere, is practically a re-birth.
What is your favorite end-of-the-day drink? A very small glass of Moscato. Moscato must be cheap and glass must have a handle, like a tea cup.
Toti O'Brien lives in Pasadena, California. Her most recent publication includes Mother Tongue in Panoply. Visit her website at http://totihan.net/index.html.