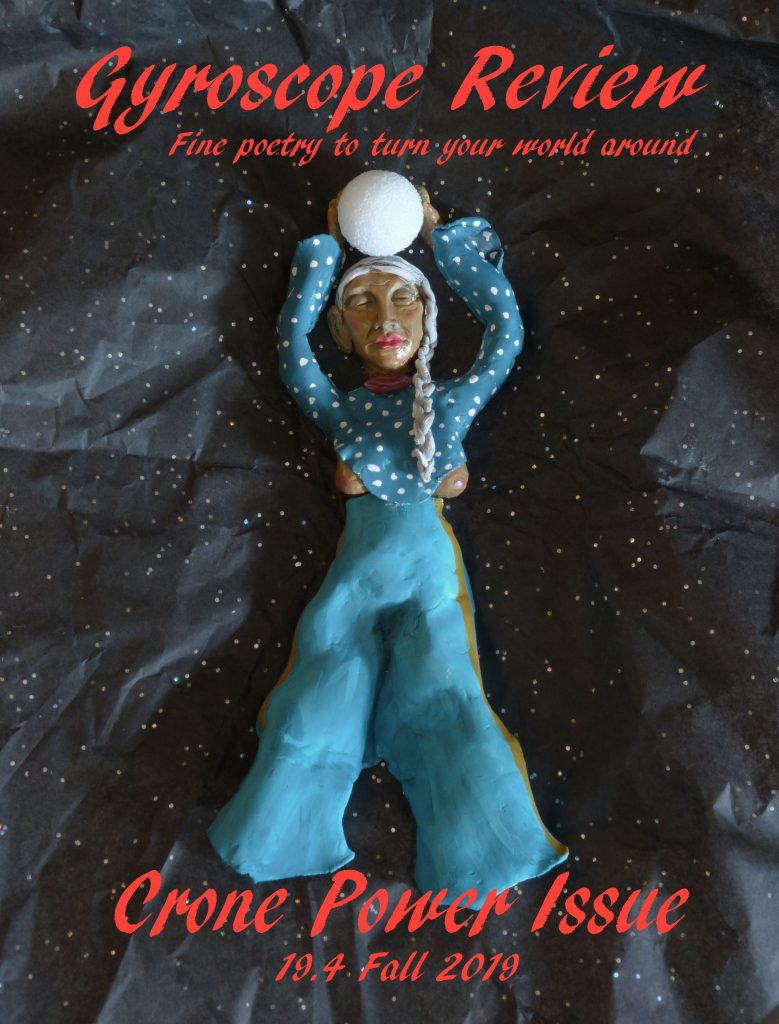 We are extremely pleased with the new issue of Gyroscope Review that we offer you today. The Crone Power Issue contains 50 poems by 50 women poets over the age of 50. Their voices and their poems offer a broad range of what a mature woman in today's world looks like. How she defines herself. How she celebrates herself. How she wields her power. How she opens her heart.
We are delighted to create this space for a group of poets who are often underrepresented in publications. These women are not about to become invisible as they mature; rather, they are bursting with stories, wisdom, ideas, and love. Read them. Share their work. Start a conversation about what a privilege it is to live long enough to call oneself a crone.
Print copies are available for $8 on Amazon HERE.
Kindle versions are available for $2 on Amazon HERE.
Our free PDF version is available HERE.