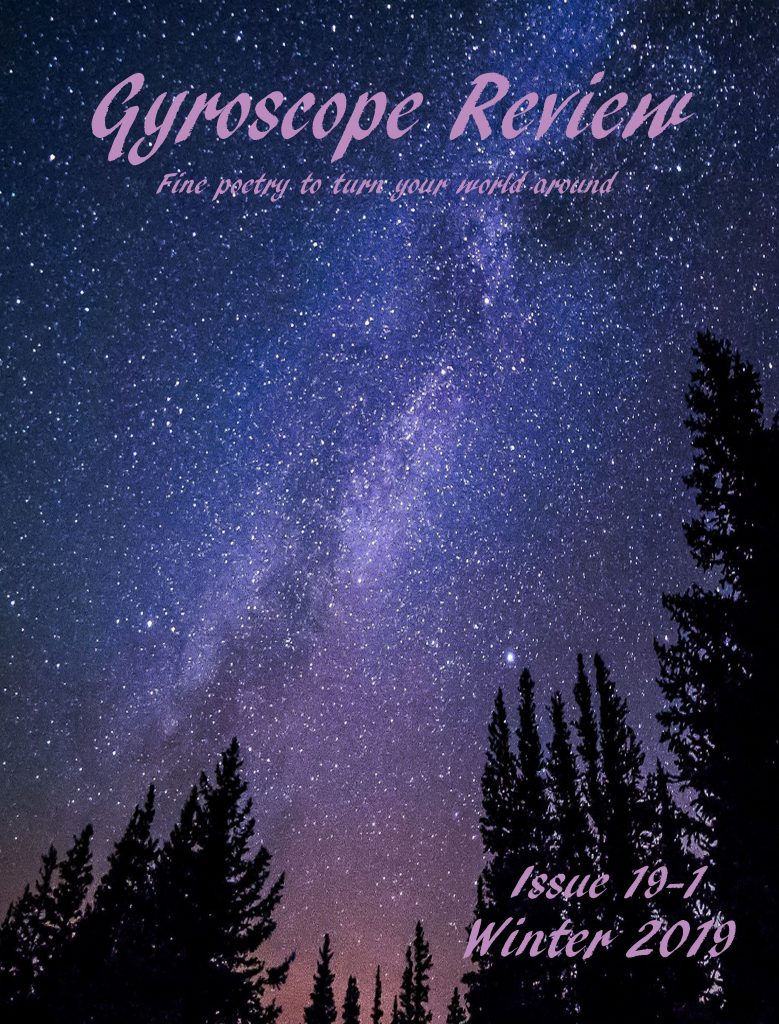 We are pleased to offer you the latest issue of Gyroscope Review, a collection of poetry to get you through the rest of the winter. Thirty-eight poets share their sharp, elegant snapshots of wintery landscapes, cozy spaces, important relationships, and those ordinary moments that unexpectedly shift our vision.
We offer both print and Kindle editions available through Amazon HERE.
We also, as always, offer our PDF version right here on our website, available HERE.
Come on back on Groundhog Day for an announcement! We are cooking up plans for both National Poetry Month and our Fourth Anniversary Issue.
In the meantime, submissions for our Spring 2019 (Fourth Anniversary Issue) are now open. Please read our guidelines for more information. Submissions may be sent to us through Submittable until March 15 OR until our spring issue is full.