Each day in April, in honor of National Poetry Month and our third anniversary issue (find out how to get a copy HERE), we are running an interview with a poet who has been published in Gyroscope Review. Read on.
National Poetry Month Interview Series: Interview with Poet Sarah Dickenson Snyder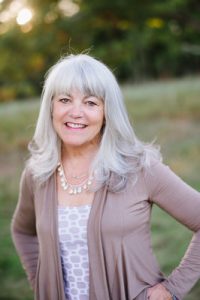 How will you celebrate National Poetry Month? I am lucky to receive poems each morning in my email from different sources; in April that increases—more poems to read each day! 
Pen, pencil or computer first? I usually start in pen, a specific kind of pen (Pigma Micron 005), the finer the point the better, and I write in unlined journals.
Who/what are your influences? The natural world, traveIing to new places, meeting new people—all of that pulls me to the page. I am inspired to write by many writers—Eavan Boland, Marie Howe, Maggie Smith, Kay Ryan, Jill McDonough, Seamus Heaney, Li-Young Lee to name a few. I see their work as aspirational. 
What topic is the hardest for you to write about and why? Capturing the uncapturable always motivates me and vexes me.
What was the worst writing idea you ever had? Not writing for too long.
What authors do you love right now? See above for poets. Prose writers I love include Arundhati Roy, Carol Shields, Nicole Krauss, Ian McEwan, Amor Towles, Elizabeth Strout, and George Saunders.
What is the most important role of poets in 2018? Truth-speaking.
Where do you go when you need to recharge? Vermont.
What is your favorite end-of-the-day drink? Pinot Noir. 
Sarah Dickenson Snyder lives in Massachusetts. She also lives in Vermont when she can. Her chapbook, Notes from a Nomad, was published in 2017 and is available HERE, and her book, Human Contact, also published in 2017, is available HERE. Also, her poem "A Voice Tucked Away" was published in the Winter 2018 issue of The Sewanee Review. Visit her website at  https://sarahdickensonsnyder.com/ or follow her on one of her two Instagram accounts: @sarahdickensonsnyder or @sarahspoemsandart.