We are pleased to offer our Poets Read series in honor of National Poetry Month 2019 and will run it throughout the month of April.
Every day in April, our website and our YouTube channel will feature the voice of a poet whose work has appeared in our pages over the past year. On Sundays, we will offer two poets for your enjoyment.
Today's poem is Spring, Slouching by KB Ballantine and it appeared in the Spring 2018 issue of Gyroscope Review.

Spring, Slouching
 by KB Ballentine

     —after Yeats
 

 May-apple moon hazes a blue-gray dawn,
 shivers in the watery sky. Rain all night. 
 House wrapped in mist, last autumn's leaves 
 surrender, wash away. 

 Mourning cloaks wing brown-velvet.
 Irises spike the roadside, daffodils already dimming
 as days lengthen, world rushing into spring —

 not waiting for the clouds to clear,
 not daring to wait as headlines of Vegas,
 Sutherland Springs, Lakeland blast our dreams,
 mire our nightmares.
      Stars gasping as they sink and drown.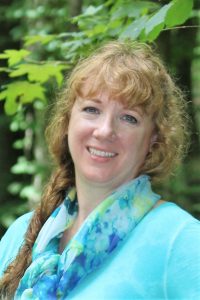 About the Poet: KB Ballentine's fifth collection, Almost Everything, Almost Nothing, was published in 2017 by Middle Creek Publishing. Published in Crab Orchard Review and Haight-Ashbury Literary Journal, among others, her work also appears in anthologies including In Plein Air (2017) and Carrying the Branch: Poets in Search of Peace (2017). Learn more at www.kbballentine.com.