Ta da!! Our very first issue of Gyroscope Review is now available on the Joomag Newstand.
You can find it right here: Issue 15-1.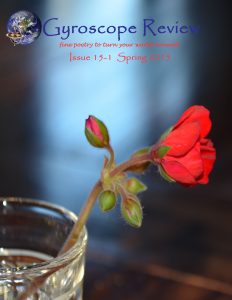 .
Need a different version? gyroscope-review-15-1 for mobile devices.
We are as pleased as we can possibly be. Thank you to all the wonderful poets who sent us such stunning work. We've done our best to honor it.
What a perfect day to sink into poetry. And you'll still have time to do a few April Fools pranks!