We are so pleased to release our fall 2016 issue of Gyroscope Review: The Honor Issue. In this issue, we've created a special section of 11 poems dedicated to the idea of honor. And we've nestled it in among 33 modern poems that explore a wide variety of topics that affect us all. We've included work from inside and outside the United States, including work from Canada, England, Scotland, and New Zealand.
As always, the Joomag edition will give you an on-screen magazine experience if you are reading from your desktop or laptop. That edition is available here: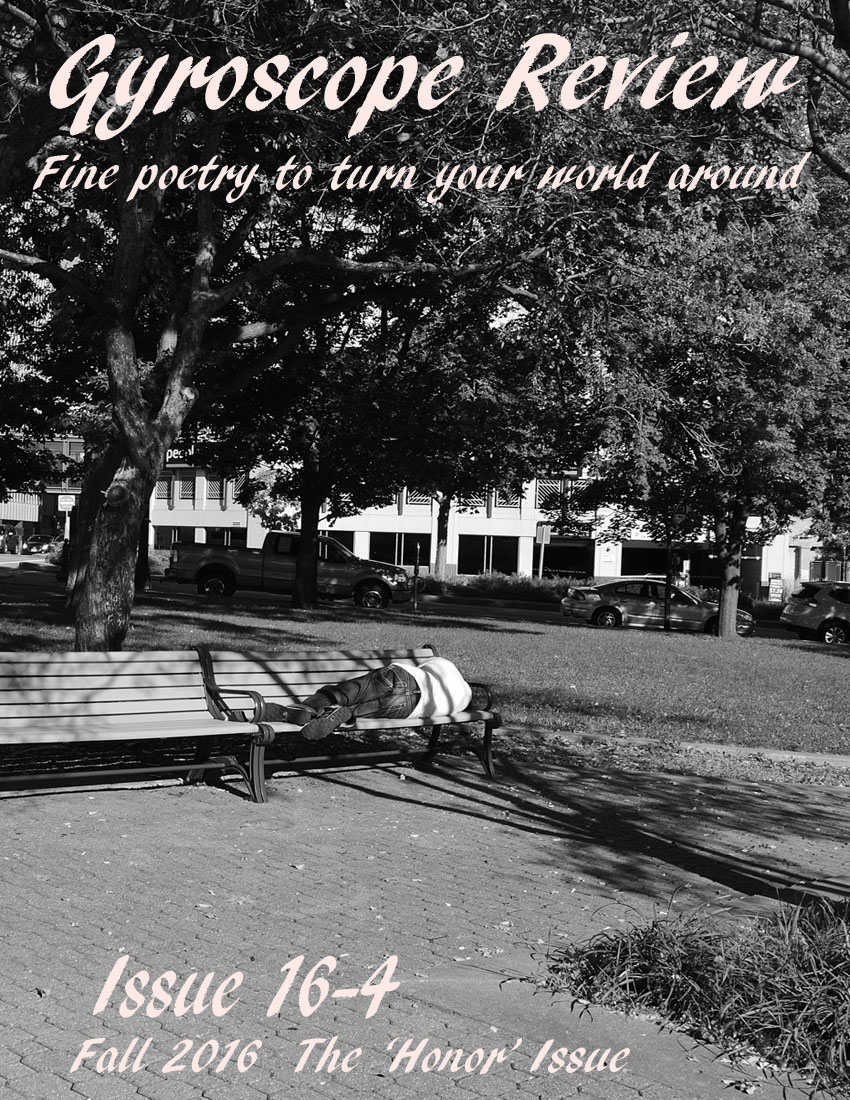 For reading on your mobile device, please use the pdf file, available here: ISSUE 16-4
For sharing with friends, this page will offer you both reading options: http://www.gyroscopereview.com/home/issues/
Thank you to all the wonderful poets who sent us work for this issue. We are delighted to give your work a home.